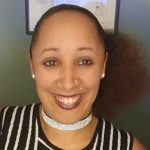 I am a can-do person with a bubbly attitude  I love a challenge and I'm like marmite you either love me or hate me! I have a good sense of humour and work professionally with all that I support.
I've worked with children services since 2005. I also have 3 beautiful children if I do say so myself.
I am currently supporting my nan with her life, and find it very easy being helpful. I like to encourage positivity and positive outcomes in my client's lives. I am sure that we will have a laugh a day if I have my way :0)
What people say about me!
How do you know the above individual? I have known Donna Barnard since we were children

How long have you known the above individual? For roughly 20 years.

What words best describe their personality? Happy, go lucky. Always approachable & happy to help anyone
Training completed after July 2019:
CC STD 1 Understand your role
CC STD 2 Personal Dev
CC STD 3 Duty of Care
CC STD 4 Equality & Diversity
CC STD 5 Working in a person centred way
CC STD 6 Communication
CC STD 7 Privacy & Dignity
CC STD 9 Mental Health Awareness
CC STD 10 Safeguarding adults
CC STD 10 Safeguarding children
CC STD 12 Basic life support
CC STD 13 Health & Safety
CC STD 14 Handling of information
CC STD 15 Infection prevention control
Adult Mental Health, Children / under 18's, Degenerative conditions support, Neurological conditions, Older People, Support with Learning Disabilities
Updated 6 days ago