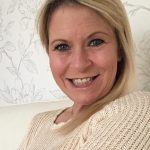 Hello my name is Henrietta (Etta) and i was born in Berkhamsted , i'm 53 and have 3 grown up children Matthew is 31 Emily is 28 and Sam is 24.
I have 3 dogs who are my babies and i love walking them ,
I love horse riding, shopping , eating out, theatre and concerts.
I've been a carer for 30 years in the community and also the hospital looking after people with a wide range of disabilities and its a vocation not just a job.
I'm caring, loyal, honest and understanding, have bags of empathy .
I am a dementia friend also.
so please contact me if i can be of assistance to help you to make life a little easier for you and your family.
What people say about me!
Training completed after July 2019:
CC STD 1 Understand your role
CC STD 2 Personal Dev
CC STD 3 Duty of Care
CC STD 4 Equality & Diversity
CC STD 5 Working in a person centred way
CC STD 6 Communication
CC STD 7 Privacy & Dignity
CC STD 9 Mental Health Awareness
CC STD 10 Safeguarding adults
CC STD 10 Safeguarding children
CC STD 12 Basic life support
CC STD 13 Health & Safety
CC STD 14 Handling of information
CC STD 15 Infection prevention control
COSHH essentials
Fire safety
Face to Face Training:
Basic life support
Move and assist safely
Medication awareness
Children / under 18's, Degenerative conditions support, Dementia Support, Diabetes Support, management, Older People, Reablement – Home from hospital discharge, Short term Respite, Support with Learning Disabilities
Updated 5 months ago