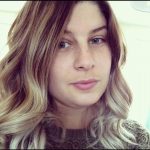 Personal Assistant
Hi I'm Jess. When I'm not running around after my 2 year old, playing and being Mum, you might find me with a good book, watching a movie or 2 or playing Netball!
I'm a proper foodie and love to eat out and try new things as well as lots of home cooking.
I love a good challenge and have been known to take on things such as abseiling and, in my younger days skydiving!
I have various work experience, and the last 14 years have had some incredibly valuable opportunities working supporting children and young adults with a variety of needs such as SLD, Autism, communication difficulties and Epilepsy.
I pride myself on my ability to adapt to change and treat people as Individuals and love nothing more than seeing a person achieve their goals no matter how big or small!
Training completed after July 2019:
CC STD 1 Understand your role
CC STD 2 Personal Dev
CC STD 3 Duty of Care
CC STD 4 Equality & Diversity
CC STD 5 Working in a person centred way
CC STD 6 Communication
CC STD 7 Privacy & Dignity
CC STD 9 Mental Health Awareness
CC STD 10 Safeguarding adults
CC STD 10 Safeguarding children
CC STD 12 Basic life support
CC STD 13 Health & Safety
CC STD 14 Handling of information
CC STD 15 Infection prevention control
COSHH essentials
Fire safety
Children / under 18's, Dementia Support, Support with Learning Disabilities
Updated 4 weeks ago
Candidate ID: 9277