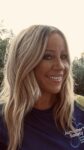 Personal Assistant
Hi I'm Nel
My previous work experience has been in the care sector and running my own business for 14 years as a childminder and supporting young children and adults with various needs.
I love meeting new people, socialising and having a natter and will always go out of my way to help others !
I enjoy the outdoors and like to go for walks with my dogs, cycling and running. The London marathon being on my bucket list !
If you like cake then I'm your PA and enjoy the challenge of making novelty birthday cakes for my friends and family.
I look forward to supporting and forging a companionship with any individual I meet.
Training completed after July 2019:
CC STD 1 Understand your role
CC STD 2 Personal Dev
CC STD 3 Duty of Care
CC STD 4 Equality & Diversity
CC STD 5 Working in a person centred way
CC STD 6 Communication
CC STD 7 Privacy & Dignity
CC STD 9 Mental Health Awareness
CC STD 10 Safeguarding adults
CC STD 10 Safeguarding children
CC STD 12 Basic life support
CC STD 13 Health & Safety
CC STD 14 Handling of information
CC STD 15 Infection prevention control
COSHH essentials
Fire safety
Face to Face Training:
Basic life support
Move and assist safely
Other Training:
Coronavirus ( covid 19) Essentials
Medication. Supporting & assisting Part 1 & Part 2
First aid training
Safeguarding Leader
Children / under 18's, Older People, Older People, Support with Learning Disabilities
Updated 4 weeks ago
Candidate ID: 9326