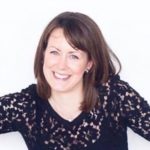 Hi I'm Jo
I have worked within the care sector in a number of different settings for several years.
I'm a good listener, easy going, honest and reliable. I take pride in my work. I work hard to help people achieve the best for themselves. I enjoy helping people and making a difference.
I have 3 boys that keep me on my toes. I have recently moved back home after spending three years in Australia.
What people say about me!
How do you know the above individual? We used to work together

How long have you known the above individual? 5 years

What words best describe their personality? Jolene is very reliable, she has a happy personality, she is very hard-working and easily adaptable as and when the situation requires.  She is honest and kind.

Did you employ the above individual? No

What is your assessment of:

Quality of work  – Excellent

Quantity of work  – Excellent

Application to job – Excellent

Honesty – Excellent

Relations with others – Excellent

Attendance/Punctuality – Excellent

Work without supervision – Excellent

Any other comments you wish to add with regards to individual's suitability for the role of a Personal Assistant in Health and Social Care.

Jolene was a great colleague.  She was able to get on with her role.  She could adapt herself to different situations.  She could deal with challenging situations.  She is very reliable.  She was very missed when she moved away. 
I have known Jolene for over 10 years, when we worked together at MK council supportive living and community care for adults with special needs.
Jolene is very good at working on her own initiative and she also has very good interpersonal and communication skills. She is honest, enthusiastic, adaptable & very caring.
Regardless of age, sex or disability I have always found Jolene treats everyone with the dignity and respect they deserve.
Face to Face Training:
Move and assist safely
Medication awareness
Training completed before July 2019:
Introduction to the care certificate
Understanding your role
Personal Development
Duty of Care
Equality and Diversity
Working in a person-centered way
Communication
Mental Health Awareness
Safeguarding Adults
Safeguarding Children
Health and Safety
Handling Information
Infection Prevention and Control
COSHH Essentials
Fire Safety
Children / under 18's, Older People, Support with Learning Disabilities
Updated 4 months ago