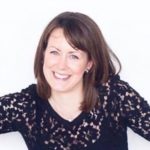 Hi I'm Jo
I have worked within the care sector in a number of different settings for several years.
I'm a good listener, easy going, honest and reliable. I take pride in my work. I work hard to help people achieve the best for themselves. I enjoy helping people and making a difference.
I have 3 boys that keep me on my toes. I have recently moved back home after spending three years in Australia.
Training completed before July 2019:
Introduction to the care certificate
Understanding your role
Personal Development
Duty of Care
Equality and Diversity
Working in a person-centered way
Communication
Mental Health Awareness
Safeguarding Adults
Safeguarding Children
Health and Safety
Handling Information
Infection Prevention and Control
COSHH Essentials
Fire Safety
Face to Face Training:
Move and assist safely
Medication awareness
Children / under 18's, Older People, Support with Learning Disabilities
Updated 2 years ago
Candidate ID: 1349