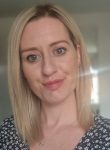 Personal Assistant
Hello my name is Samantha I am a mum of 3 beautiful children and 2 dogs. I love the outdoors and love spending time with my family.
I have  8+ years  experience in the care sector and continue to love my job. I am a positive ambitious person with great communication skills. I'm a honest individual that provides person centred care at all time.
I look forward to meeting you.
Training completed after July 2019:
CC STD 1 Understand your role
CC STD 2 Personal Dev
CC STD 3 Duty of Care
CC STD 4 Equality & Diversity
CC STD 5 Working in a person centred way
CC STD 6 Communication
CC STD 7 Privacy & Dignity
CC STD 9 Mental Health Awareness
CC STD 10 Safeguarding adults
CC STD 10 Safeguarding children
CC STD 12 Basic life support
CC STD 13 Health & Safety
CC STD 14 Handling of information
CC STD 15 Infection prevention control
COSHH essentials
Fire safety
Training completed before July 2019:
Introduction to the care certificate
Understanding your role
Personal Development
Duty of Care
Equality and Diversity
Working in a person-centered way
Communication
Mental Health Awareness
Safeguarding Adults
Safeguarding Children
Health and Safety
Handling Information
Infection Prevention and Control
COSHH Essentials
Fire Safety
Face to Face Training:
Move and assist safely
Medication awareness
Adult Mental Health, Children / under 18's, Dementia Support, Older People, Older People, Parkinson's disease, Reablement – Home from hospital discharge, Short term Respite, Support with Learning Disabilities
Updated 4 weeks ago
Candidate ID: 9316